Beauty Pageant
> National Pageant > United States > Road to Miss Teen USA 2013
* Miss Oklahoma Teen USA 2013 - Graham Turner (& Results) / Contestants Headshot / Contestants Evening Gown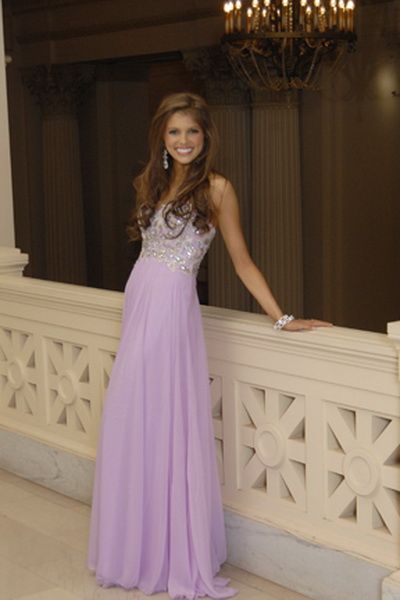 Graham Turner - Miss Oklahoma Teen USA 2013 (L) with Makenzie Muse - Miss Oklahoma USA 2013 (R)
Congrats to the Beauty Edmond Teen, Graham Turner (from Edmond) was crowned Miss Oklahoma Teen USA 2013, the pageant final on Sunday night of November 18, 2012 at Historic Scottish Rite Temple in Guthrie, OK.
The Beauty Teen Graham Turner will represent the state of Oklahoma at Miss Teen USA 2013. If she wins the Miss Teen USA pageant, she will become the Second Miss Oklahoma Teen USA titleholder to crown the national Teen USA pageant.

(Allison Brown was The First Miss Oklahoma Teen USA who Crowned Miss Teen USA 1986 :photo bottom)
Miss Teen USA 2013, will be the 31st Miss Teen USA pageant slated to be held in July 2013. Miss Teen USA 2012, Logan West of Connecticut, will crown her successor at the end of this event. The 50 states and the District of Columbia will compete for the prestigious title and the pageant will be webcast on Xbox Live and Ustream.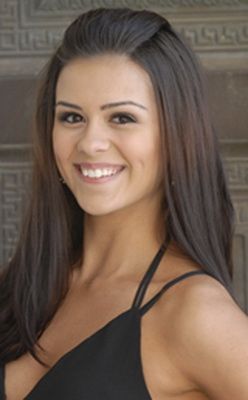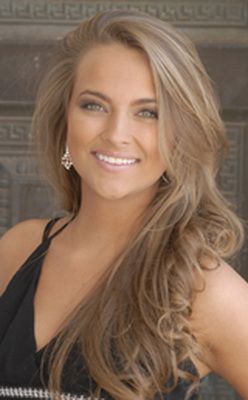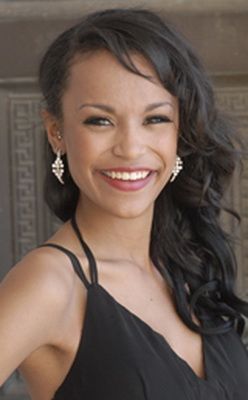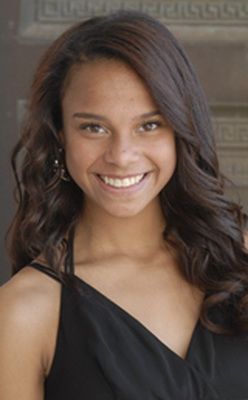 TOP 5 Miss Oklahoma Teen USA 2013
Graham Turner, Cherokee Pierce, Mariah Davis, Serene Russell, Montana Cotton
Miss Oklahoma Teen USA 2013 Results:
Miss Oklahoma Teen USA 2013 - Edmond Teen, Graham Turner
1RU Oklahoma Teen USA : Tulsa County Teen, Cherokee Pearce (3RU OK Teen USA 2011, 4RU OK Teen USA 2011)
2RU Oklahoma Teen USA : Moore Teen, Mariah Davis
3RU Oklahoma Teen USA : Oklahoma Patriot Teen, Serene Russell
4RU Oklahoma Teen USA : Seminole County Teen, Montana Cotton

Miss Oklahoma Teen USA 2013 Top 15:
Nicole Flippo
Caitlin Spears
Kalee Preston
Cassidy Johnson
Mi'Shell Garrett
Victoria Ford
Brittany Glenn (Top 12 OK Teen USA 2012)
Alicia Rodriguez
Autum Parks
Abigael Hood (Top 12 OK Teen USA 2012)

Miss Oklahoma Teen USA 2013 Special Awards:
Congeniality: Nicole Flippo
Photogenic: Mariah Davis

The First Miss Oklahoma Teen USA, Allison Brown who Crowned Miss Teen USA 1986.
(special thank photo of behindthecrown.com)


---
Checkout more Teen USA State Pageant Winners
Beauty Pageant
> National Pageant > United States > Road to Miss Teen USA 2013
* Miss Colorado Teen USA 2013 - Chloe Brown (& Final Results) / Contestants
* Miss Floridao Teen USA 2013 - Brianne Bailey (& Final Results)
* Miss Georgia Teen USA 2013 - Julia Martin / Contestants
* Miss Hawaii Teen USA 2013 - Samantha Neyland (& Final Results)
* Miss Idaho Teen USA 2013 - Lorena Haliti (& Final Results) / Contestants
* Miss Indiana Teen USA 2013 - Darrian Arch (& Final Results) / Contestants
* Miss Louisiana Teen USA 2013 - Bailey Hidalgo (& Final Results) / Meet Contestants
* Miss Iowa Teen USA 2013 - Morgan Kofoid (& Final Results) / Contestants
* Miss Maryland Teen USA 2013 - Hannah Brewer Dell (& Final Results)
* Miss Massachusetts Teen USA 2013 - Madyson Milordi (& Results) / Contestants
* Miss Michigan Teen USA 2013 - Ruby King (& Final Eesults) / Contestants
* Miss Mississippi Teen USA 2013 - Madison Brock (& Final Results) / Contestants
* Miss Missouri Teen USA 2013 - Brenda Smith-Lezama (& Final Results) / Contestants Headshot / Evening Gown
* Miss Montana Teen USA 2013 - Maurissa Gunn (& Final Results) / Contestants
* Miss Nebraska Teen USA 2013 - Jasmine Fuelberth (& Final Results) / Contestants HS & Evening Gown
* Miss New Jersey Teen USA 2013 - Christina Thompson (& Final Results) / Contestants
* Miss North Carolina Teen USA 2013 - Kelsey Barberio (& Final Results) / Contestants
* Miss North Dakota Teen USA 2013 - Emilee Mahar (& Results) / Contestants
* Miss North Dakota Teen USA 2013 - Emilee Mahar Crowning Momrnt
* Miss Ohio Teen USA 2013 - Brittany Reid / Contestants
* Miss Oklahoma Teen USA 2013 - Graham Turner (& Results) / Contestants Headshot / Contestants Evening Gown
* Miss Rhode Island Teen USA 2013 - Elaine Collado (Results) / Contestants
* Miss South Carolina Teen USA 2013 - Tori Sizemore (& Results) / Contestants
* Miss South Dakota Teen USA 2013 - Alexis Rupp (& Final Results) / Contestants
* Miss Tennessee Teen USA 2013 - Emily Suttle (& Final Results) / Contestants
* Miss Utah Teen USA 2013 - Chloe Crump (& Final Results) / Contestants
* Miss Vermont Teen USA 2013 - Sophia Hadeka (Results) / Contestants
* Miss Vermont Teen USA 2013 - VDO of Sophia Hadeka Crowning Moment
* Miss Virginia Teen USA 2013 - Caelynn Miller-Keyes (& Results) / Contestants
* Miss Washington Teen USA 2013 - Imani Blackmon (& Final Results) / Contestants
* Miss West Virginia Teen USA 2013 - Haley Holloway (& Final Results)
* Miss West Virginia Teen USA 2013 - Haley Holloway Crowning Moment
* Miss West Virginia Teen USA 2013 - Contestants / Day 1 VDO
* Miss Wisconsin Teen USA 2013 - Kate Redeker / Contestants
* Miss Wyoming Teen USA 2013 - Autumn Olson (& Final Results) / Contestants